Featured Item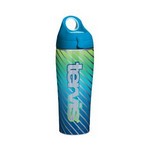 24oz Stainless Steel Water Bottle
The double-walled water bottle offers all the benefits of stainless steel and can be enjoyed with legendary custom decorations. Lids included. 10.75" H x 3.5" W x 2.625" L
$26.63 - $31.25
Welcome to Martin Stevens.com
Martin Stevens combines over 30 years of industry experience with a business model that insures extraordinarily low pricing for our clients.
We have access to over 600,000 items and specialize in presenting unusual solutions you won't find anywhere else.
Please contact us and experience why we are the better way to get your name out there.
Call 508/303-9393 or email us info@martin-stevens.com.